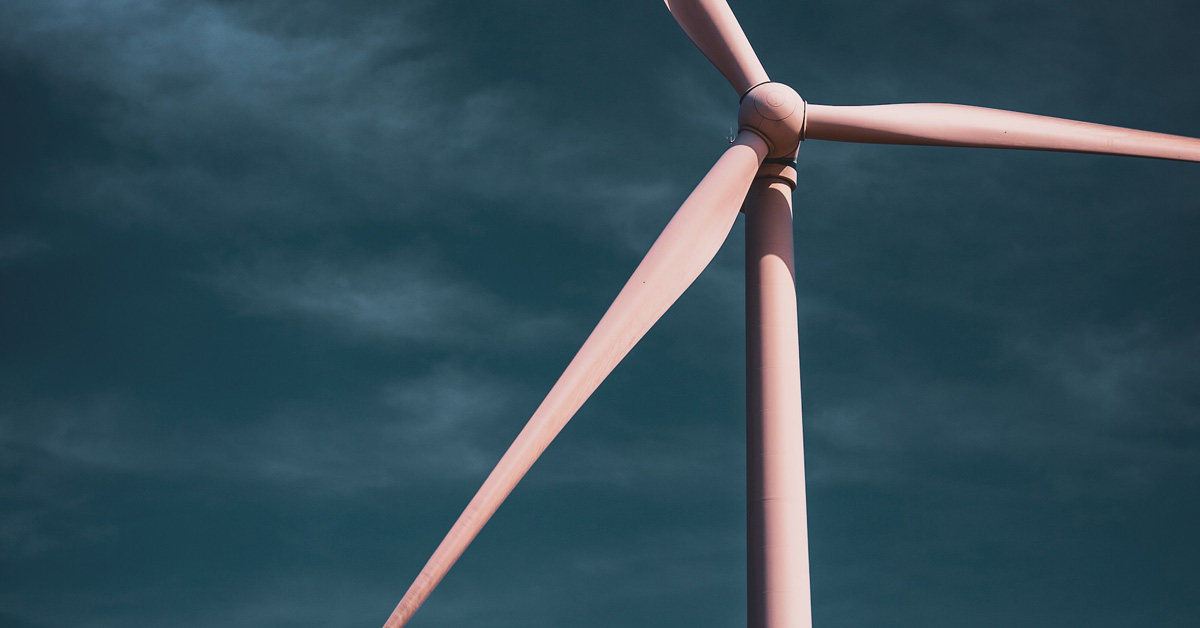 Barbenheimer, renewables and the power of hype
Rahab Paracha, sustainable multi-asset investment specialist, finds lessons for sustainable investors in Hollywood hoopla.
14 August 2023
You'd have to be living in a discarded doll's house or in the desert to have escaped the latest hype that has taken over the internet and cinema screens over the past few weeks: Barbenheimer. With that happy coincidence that sometimes happens in life, two utterly different films were released on the same day. The Barbie movie presented a picture-perfect pink world. Contrast that with Oppenheimer, renowned director Christopher Nolan's biopic of the chief scientist for the Manhattan Project, which created the atomic bomb. Come to think of it, if you lived in the desert around Los Alamos, where Oppenheimer's team worked, you'd have been knee-deep in hype: it's expected to see a surge in visitors because of the film.
Many people succumbed to the social media craze for lumping the two cinematic odd bedfellows together in inventive ways by watching both movies on the same weekend. Of course, this is just the latest trend to have taken over our lives this month – something else will go viral very soon. That's the nature of the world we live in these days.
As finance professionals we may like to think we're a bit too sophisticated to be influenced by trends and hype, but the world of investing isn't really too different. In particular, sustainable investing is an area often plagued by over-praised and over-promoted themes. As a result, there are stocks whose financials don't always marry up with the exciting story. I've spoken before about the example of green hydrogen. A large part of our job running sustainable multi-asset portfolios is to try our best to avoid investing in these overegged areas. But now it seems wind energy, or even renewables more generally, could be facing similar problems.
Wind weighed down
Rising costs have affected pretty much every business we speak to – but wind energy companies have been hit especially hard. It became clear this could be a big issue for wind companies last year, as the industry grappled with supply chain delays. These arose from pandemic lockdowns and worsened after Russia's invasion of Ukraine. We sold Danish wind manufacturer Vestas last year because we were worried about increasing costs across the board. This included materials such as steel and copper, but also labour and transport. We were concerned that it might become increasingly difficult to pass on these costs.
Since then, the problem has become even worse. Over the past few months, wind companies have struggled with inflationary pressures that are proving more severe than expected. Germany's Siemens Energy has lost billions of euros because its wind turbine business is struggling with both rising costs and technical problems with its blades. And because wind businesses often have contracts locked in with customers years in advance, many have been unable so far to pass on their higher costs. Severe competition also makes this harder. To improve their financial position companies such as Siemens Energy and the US' General Electric have cut jobs in wind energy. Moreover, rising interest rates have also made the financing needed for billion-dollar wind installations much more expensive.
Disappointingly for the UK, Swedish energy company Vattenfall has recently announced its suspension of the first phase of its Norfolk Offshore Wind Zone because of escalating costs for equipment and construction expenses. Vattenfall said these costs had climbed as much as 40% over the past few quarters.
Demand for wind energy has soared due to ambitious renewable energy targets set by governments, but supply has struggled to keep up. Without regulatory support many wind projects are simply uneconomical right now because the prices were agreed with governments when costs were much lower. To increase supply more quickly, some wind companies are trying new manufacturing approaches, materials and structures. But this inevitably also generates negative surprises for investors in these companies as well as positive ones. The lack of profitability in renewables is also probably a big reason why Shell is exploring selling its green energy stake to shift its focus back more exclusively to oil and gas.
There's a regional element to this: US and European companies face these issues, while Chinese wind businesses do not. This means Chinese producers, whose eyes are set on global growth, present an increasing threat to Western rivals. As with solar power, Chinese manufacturers have benefitted from strong domestic policy support for wind so they aren't struggling with the same cost issues as Western counterparts.
We still need renewables
As wind energy and renewable energy companies don't look very attractive right now, we don't have any pure-play renewable players in our sustainable multi-asset portfolios. That might surprise many people. But we need to put this all in context. Despite the pressures faced by wind energy and other renewables providers, if we're going to get anywhere near the net-zero targets set by governments, wind energy and renewables more generally will play a big part. This is why we do still have exposure to the sector. But this is through companies whose entire business isn't tied to its success, or through businesses contributing to the growth of green energy by acting as a vital link in the supply chain. Such companies are less exposed to these problems.
For example, we hold the UK's SSE. Alongside its electric transmission and distribution networks, it also develops, owns and operates onshore and offshore windfarms, hydropower turbines and gas-powered plants. We also have money in fellow UK business National Grid, which transmits and distributes electricity and gas but has also made investments in large-scale renewable energy projects. This includes wind, solar and battery storage for use across the grid. Companies we hold in the supply chain include Cadence Design, a US technology company. It plays a key role in semiconductor design, but its technology also helps create electronic products conserving energy and power. We have an investment too in Japan's Nidec. It has a variety of industrial solutions for renewable energy, including magnet generators for mini-hydropower applications, electric motors for wind turbines and electric vehicle charging infrastructure.
With sustainable investing, it's not always easy to distinguish companies that will be successful in taking advantage of the green tailwinds behind them from those that are over-promising. Sometimes we'll make mistakes, but the important point is that we always keep our triple focus – on returns, risk and sustainability – in mind.
Now, speaking of the struggles of avoiding the hype, I've lost the battle: I'm off to convince my husband to watch Barbie this weekend. Wish me luck.
Tune in to The Sharpe End — a multi-asset investing podcast from Rathbones. You can listen here or wherever you get your podcasts. New episodes monthly.